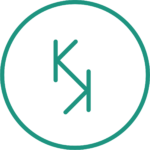 Do I need to have a current vaccination passport?
This mandate has been lifted and vaccination passports are no longer required to attend any class 🙂
What about masks?
Masks are required while entering the studio until you get to your equipment. While exercising they are not required but still recommended for both indoors and outdoor classes.
What's the process for arriving at the studio?
Please wear yor mask while going to your equipment and then you are free to take your mask off while working out, please put your mask back on while leaving. This is tiresome we understand but a necessary requirement according to the government advice and your safety is paramount. Please also try to maintain social distancing rules.
What if I feel sick?
Please do not attend classes if you are feeling sick. If you have booked in already then just message us, explaining the situation and we will cancel any charge from our end for the class.
If I have had contact with a known case recently?
Please get a test and cancel your classes until you have to all clear.
Have a Different Question?
Call — (09) 600 1890      Or send us a message below "Questions open a space in your mind that allow better answers to breathe."
Richie Norton
info@kiakahastudios.co.nz