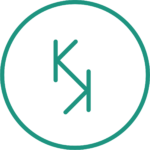 Frequently Asked Questions
What class is suitable for me?
All our class types are suitable for anyone who can perform base movements such as a squat, lunge, plank and lie on their back, side and kneel. If you aren't able to do any of these the please contact us and we can discuss what the best options are for you. Some personal sessions first to get you comfortable and able to self adjust.
What is reformer pilates?
Pilates is a form of resistance training that focus on core stability and helps build long lean muscles.
It involves stretching, movement control and resistance with the assistance of a reformer bed and apparatus such as light weights, a pilates ring, jumping boards, etc.
How is Kia Kaha Studios different?
We focus on a dynamic fast-paced workout with continuous and controlled movements that will make you leave feeling like you used your entire body.
With us it is about your lifestyle, preventing injuries and committing to a long term relationship with yourself.
We will help you understand your body, improve your balance, flexibility and co-ordination.
You will leave our classes feeling mentally and physically challenged with a sense of improvement every time. The results come fast and you will notice them.
You will have fun!
What should I bring to my first class?
Yourself and your active wear. We supply hand and shower towels and water stations. You are welcome to bring your own water bottle and fill up in our water stations too. Please note we do not wear shoes on the reformer beds, we do it bare feet or with a grip sock.
What Level should I start at?
The Beginner Reformer classes are suitable for anyone who can do basic movements such as squats, lunges, planks etc. If you have an existing injury where you aren't able to do this then we suggest a few personal training classes to show you how to modify things so that they are more suitable for you. If you have done a Reformer Pilates class before but are new to Kia Kaha, we ask that you start at Beginners Level as we do run things a little bit differently. It is important that all individuals are in similar stages when moving through levels with us. This will ensure classes are run more effectively and you are more comfortable with our method and lingo.
Do I need to book in?
YES, bookings are essential to ensure that there is a space for you, also if there is no one booked in we may cancel the class up to 2 hours before.
Can I attend classes while pregnant
Yes you can for the first trimester, after that there are quite a few modifications needed so group classes aren't appropriate.
What if I cancel my class?
For any group class you are able to cancel at no charge as long as it is not within 8 hours of the start of the class. This allows other people access to the class also. For private classes this is a 24 hour notice period.
Reformer Pilates
Challenge not only your physical self, but also the way in which you think about movement. It is normal to need a few classes to feel a bit more comfortable with the machine and movements, this is why the Intro offer is so beneficial.
Yoga
We have 3 different styles and all of them are accessible for beginners. They all have their own benefit and compliment eachother well. For more information check out our Yoga page
Cardio Classes
High Intensity Interval Training. Typically a love it or hate it approach but adding this to your workouts are supremely beneficial. By spiking your heart rate you train your body to respond faster and increase your ability to get that oxygen to where it's needed, faster. For more information check out our HIIT page
Injuries
As long as you are able to do basic movement patterns such as a squat, lunge, lie on your back and side, kneel and plank you are fine to attend our group classes. For anyone uncertain or wanting modifications to these please book in a private so we can set you up to get the most of your group classes.
Pregnancy
With pregnancy there are a range of different considerations you need to take in. The biggest is that the emphasis is not on getting stronger, but to facilitate a healthy body for pregnancy. In your first trimester you are fine to attend group classes but for the 2nd and 3rd please discuss your options with us.
Have a Different Question?
Call — (09) 600 1890      Or send us a message below "Questions open a space in your mind that allow better answers to breathe."
Richie Norton
info@kiakahastudios.co.nz
Power Up
Killarney Park, 38 Killarney st, Takapuna.